Finalist for the Jamstack Conf Jammies
Nord Design System was recently nominated for the Jamstack Conf Jammies award in "Project of the Year" category. Winners will be announced live at Jamstack Conf on November 7 – 8.
Nord was nominated for outstanding achievement in delivering best-in-class experiences to customers through innovative use of technologies across the Jamstack and its ecosystem. You can read more about the award on the official website.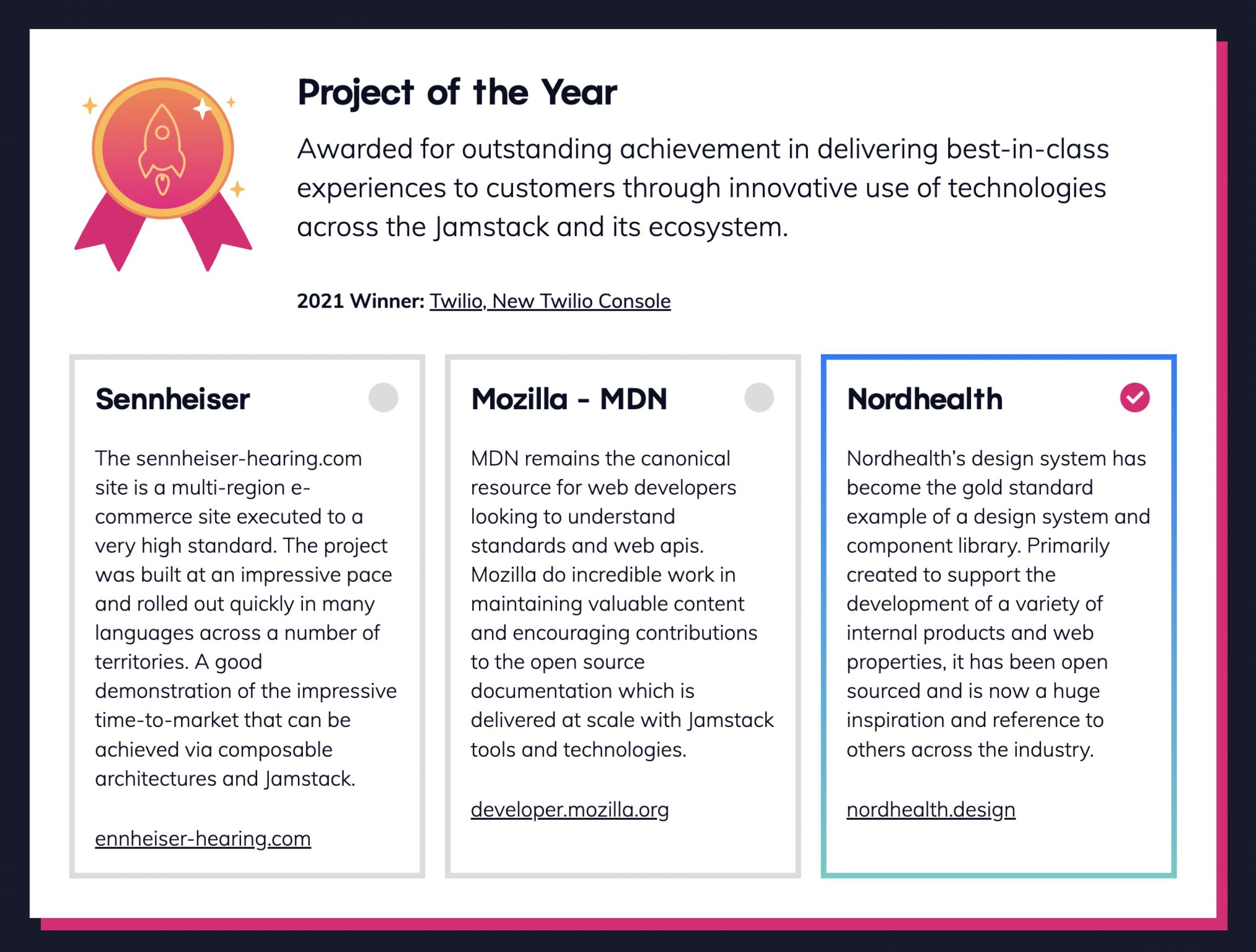 View all finalists
P.S. Subscribe to our RSS Feed to follow the latest updates from Nord team.
---